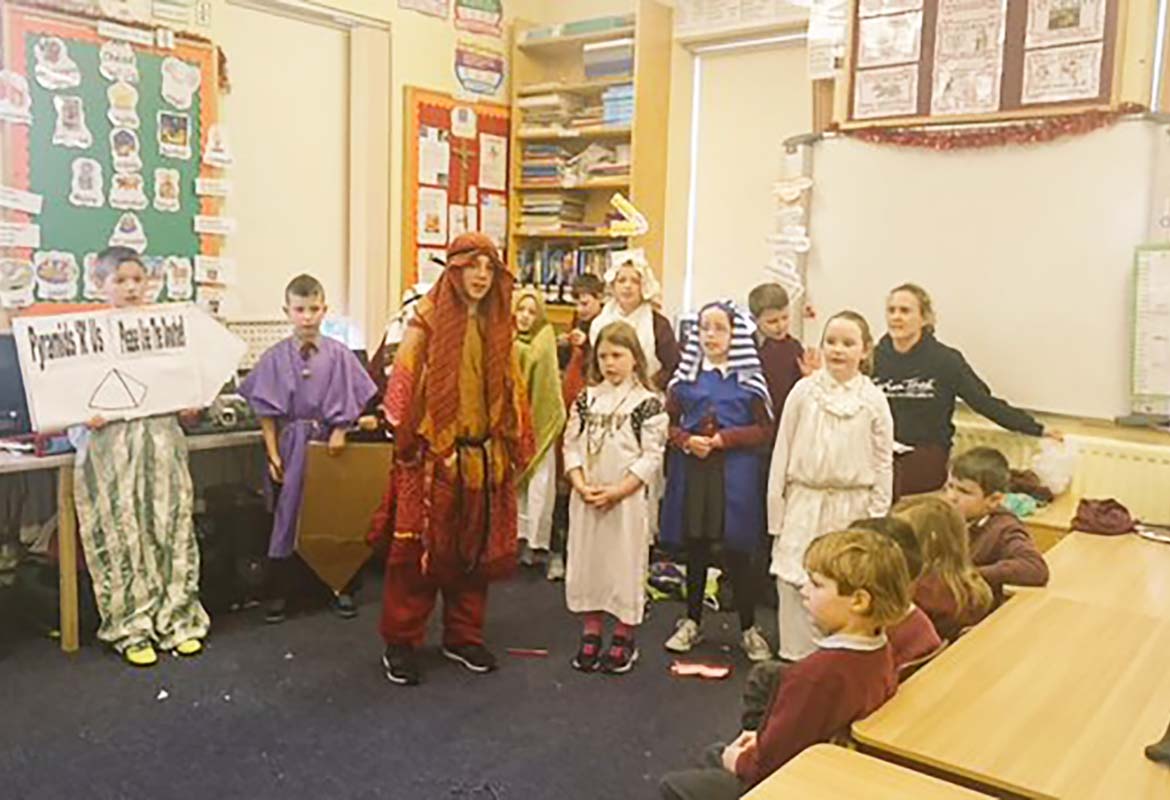 There was a brilliant turnout to our Christmas performance. The hall was absolutely packed. Some past students of Faugher were lucky to get great seats in the viewing gallery. They enjoyed watching the performance from above.
Danielle Mullen was our excellent M.C. First of all, she introduced the junior room's play, The Junior Room's Nativity. Then, Rachel McCarthy, Finn Chernick, Milly Sweeney, Ned Sweeney and Matthew Ferry recited a poem entitled T'was the Days Before Christmas. Afterwards, Phonsie Harkin, Matthew Campbell, Ethan Henderson and Darragh O' Connor shared some hilarious Christmas jokes. Next, Kate O' Connor, Kayla Warner and Ava O' Connor played some beautiful instrumentals on the violins. Then, the senior room performed on their tin whistles. After that, Kayla Warner ,Annie Sweeney, Tori O'Donnell and Jade Stewart did some wonderful Irish dancing. Finally, The senior room performed their play The Egyptian Nativity which told the story of how Mary, Jesus and Joseph fled to Egypt to escape the evil King Herod .
After the performance everyone went into the kitchen and ate some delicious baked goods. Everyone went back home feeling very tired and with a full belly. All in all it was a good night.