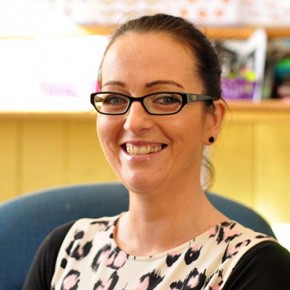 Ms Dolores O'Neill, our Principal, teaches Junior Infants to 2nd class in the Junior Room.
The Junior Room offers a positive, productive and rewarding environment, where everyone is learning, collaborating and challenging themselves. Flexible groupings of children allows for differentiation and for the child to work at his/her own pace. The teaching is child-centred and adjusts to the individual strengths and needs of the children.
There is an emphasis on technology in our classroom. There are laptops, an interactive whiteboard, digital camera, camcorder and also an iPad for the children to use.  The children enjoy using these resources to enhance their learning, at school and also at home, and are encouraged to develop their ICT skills as soon as they come to school.
Colourful bulletin boards are displayed and updated frequently. These boards illustrate what the children have been learning and also display the children's own work. Each child's growing identity is supported; allowing the children to feel valued and appreciated. The Junior Room can be a very busy place but it is also a fun, nurturing and happy environment where children learn, grow and create happy memories.