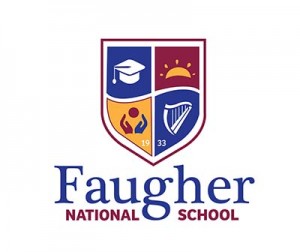 Faugher National School is a co-educational catholic school which strives to provide a well-ordered, caring, happy and secure learning environment, where the intellectual, spiritual, physical, moral and cultural needs of our pupils are identified and catered for.
Our school will endeavour to enhance the self-esteem of everyone in the school community, to instill in the pupils respect for themselves, for other people and for property, and to encourage the development of personal responsibility.
Parents are encouraged to become involved in school activities through home/school contacts and through the development and growth of the Parents' Association.
Déanfaimid iarracht Gaeilge a labhairt go minic leis na páistí agus eadrainn féin.