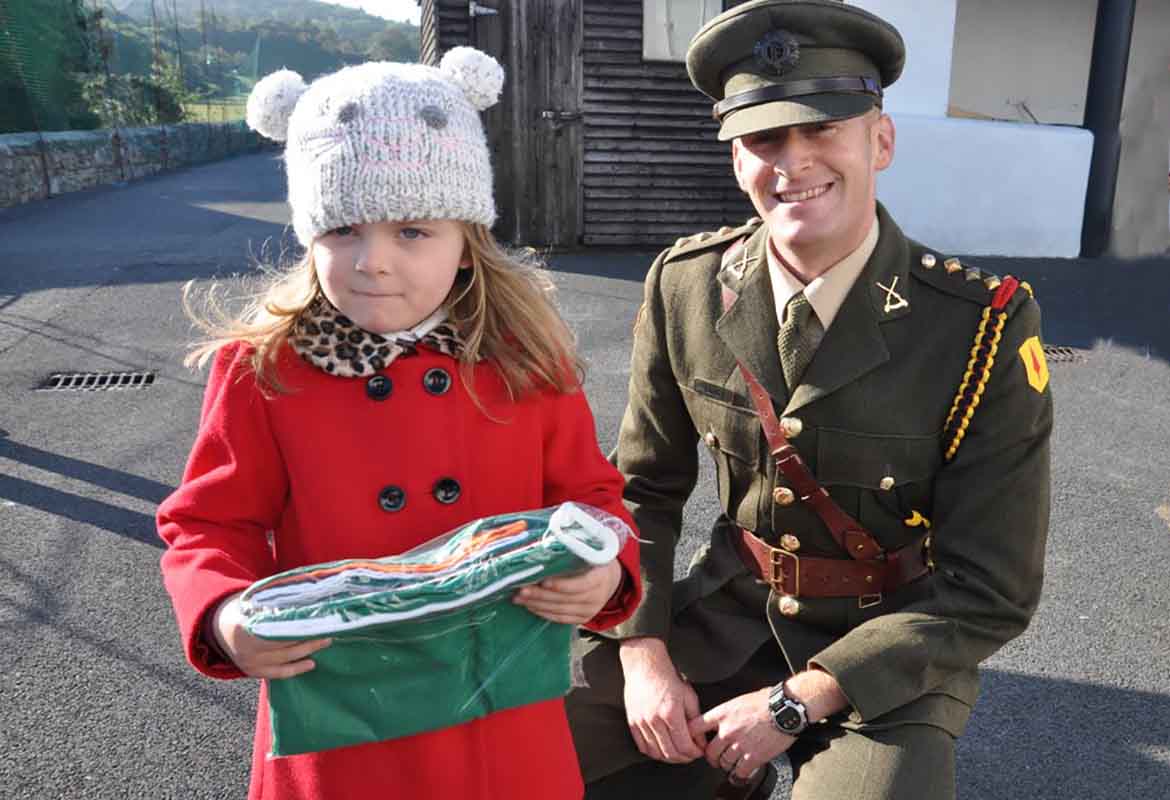 On Thursday, 1st October, we were presented with our Irish flag as part of the Ireland 2016 Centenary Programme. Captain Paul Barr and Private Michael Doherty, as part of the Defence Forces Team, came to our school. Captain Barr read out the 1916 Proclamation with Jade Stewart (6th class) as the nominated pupil to read a selected part. Abigail Mulrine, our youngest pupil, was then presented with the Irish flag. Captain Barr explained the meaning of the Irish flag and how we should look after it.
It was great to see so many parents come to the presentation. We look forward to the 
15th March 2016
 when the commemoration programme will culminate in Proclamation Day, which has been set aside by the Department of Education as a special day to focus on the 1916 Proclamation and the raising of our National Flag.