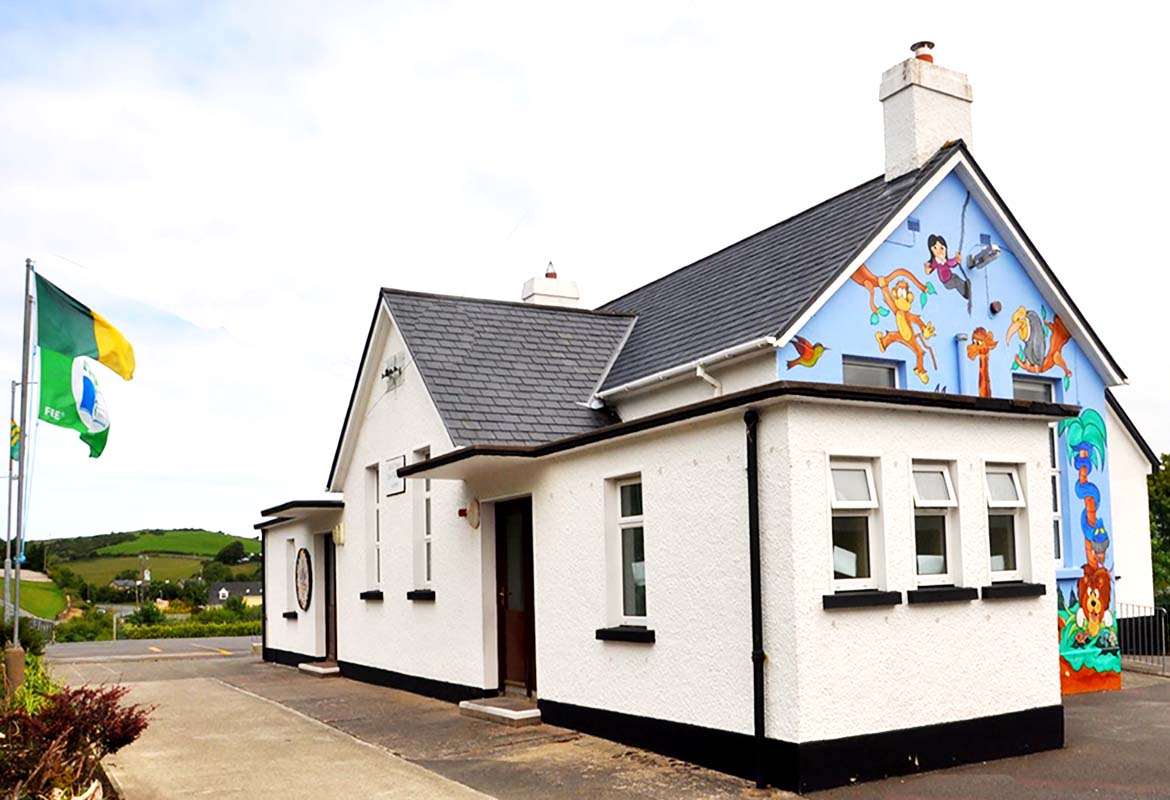 Welcome back to a new school year. I hope you have all enjoyed a wonderful, relaxing summer.   The staff and I are looking forward to a productive, successful and happy school year. We welcome all our pupils back, especially our new Junior Infants. We also welcome new additions to our staff, Aisling Gallagher SNA and Triona McMenamin Resource Teacher.
To kick off the year, we are proud to have launched our new school website.  This website is full of information about our school and will keep you up to date with everything we are doing. You can also follow us on Twitter @MrsMcDaidsclass and @MsOConnorsClass.  We tweet about all the exciting things we are learning and doing in class. I look forward to meeting you and to working with you and your child throughout the year.
Kind regards
Dolores McDaid
Principal of Faugher National School
Here are a few important reminders, and other information, to help us all in the school year ahead.
Please let us know if your child is absent from school and the reason why.

 

Absent forms are in your child's school diary.

 

All absences of 20 days or more are reported to the National Educational Welfare Board.
Continue to provide a Healthy lunch to your child each day.

 

Friday is Treat Day with a sensible treat.
If you wish to speak to a teacher regarding your child please contact the school office to make an appointment or send a note to the teacher in your child's diary.
Please label your child's belongings.
For safety reasons, when children are leaving school during the school day, a parent must collect their child from the classroom and sign the 'Pupil Sign Out' book.
School Begins at 9.20am.

 
Gates open at 9.10am  As there is no supervision in school before 9.10am and after 3.10pm, please do not leave your child unaccompanied at school before 9.10am and please ensure your child is collected from school by no later than 3.10pm.   The board of management accepts no responsibility for any pupil in school before or after these times.
Parents Association
We at Faugher School greatly appreciate the support and co-operation that the parents of our pupils consistently give us in school.  In particular, our Parents' Association has played a major role in assisting us in providing the very best for our pupils.
What's Happening This Term
GAA Classes with Coach John Ward begin on Wednesday September 9

th

.

Heritage in Schools .

Trips to Glenveagh National Park .

'Makey Makey' – Junior Room Science day .

Swimming lessons will begin for our 1

st

to 6

th

class pupils on Wednesday November 4

th.