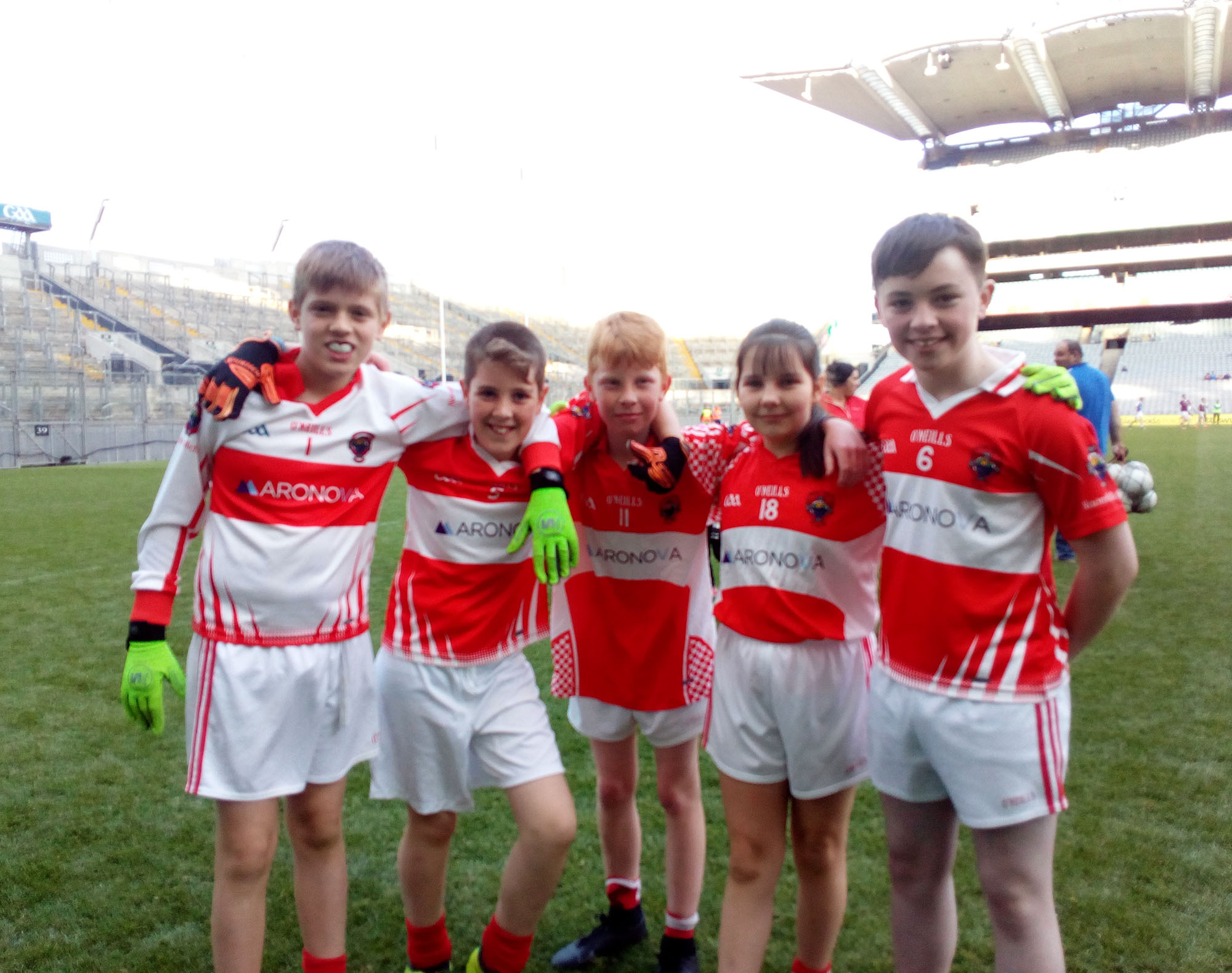 On Saturday the 29th of September, we went to Croke Park.  We got the bus at ten past nine.  That's when we started our long trek down to Dublin.  We stopped in Monaghan for lunch and a break.
When we got to Croke Park we went into the shop and looked for Saint Michael's on the wall of badges.  We saw a couple of other teams we were going to play such as Naomh Bríd and Red Hughs.
We did the tour of Croke Park which was really interesting.  After a while of waiting for a changing room, we finally got one which was annoying because there are 16 changing rooms in the grounds.
When we got on the pitch, it was split into quarters, two football pitches and two hurling pitches.  We had two teams of 12.  Our A team won two games and our B team won one.
On the way back we stopped at Burger King which was really nice.  It was a long way back and everyone was very tired but overall we had lots of fun.